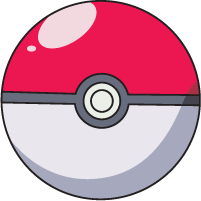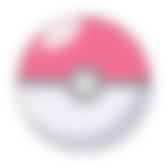 The Pokémon ™ (pronounced POH-kay-mahn) universe comprises a unique group of more than 800 creatures that players can find, capture, train, trade, collect, and use in battle against their rivals in the quest to become top Pokémon Trainers. Each Pokémon is classified by specific types - such as Fire, Water, Grass, Psychic, and Fighting - each with its own strengths and weaknesses in a rock-paper-scissors balance.
In the video games and the animated series, Pokémon Trainers catch and befriend Pokémon from the wild and train them to battle each other. Pokémon are never seriously harmed in these battles; they merely faint if defeated, returning to their Poké Balls to rest and be fully healed at a later time. Pokémon can be enjoyed in a variety of ways detailed next.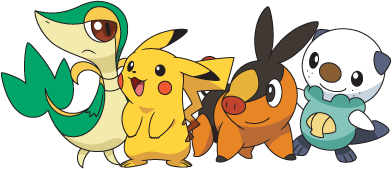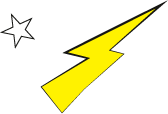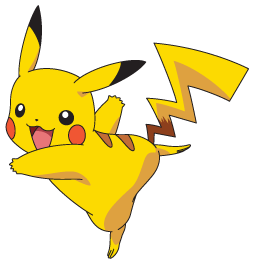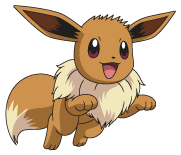 This product expresses the evolution in Pokemon world. There is melon flavor gum and strawberry flavor gum.

Surprisingly, if eating this 2 flavors,
it'll be changed into watermelon flavor.

This product contains tasty gum with strawberry flavor and original Pokemon coin. Pokemon coin has 24 different types, and there is some premium coin ver. also.

2021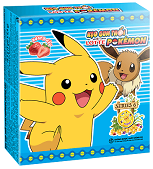 February
LOTTE Pokémon Gum series 6
launched
2020
July
LOTTE Pokémon Gum series 5 launched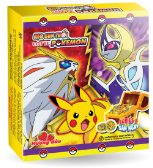 2019
December
LOTTE Pokémon Gum series 4
launched

March
LOTTE Pokémon Gum series 3
launched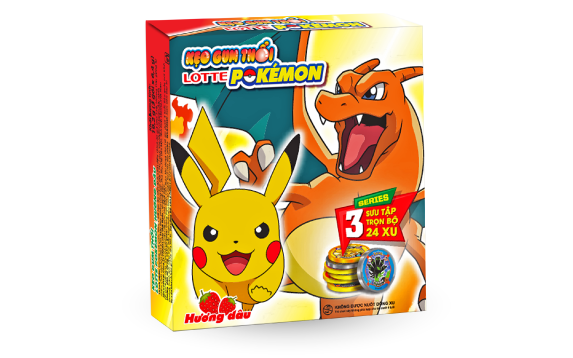 2018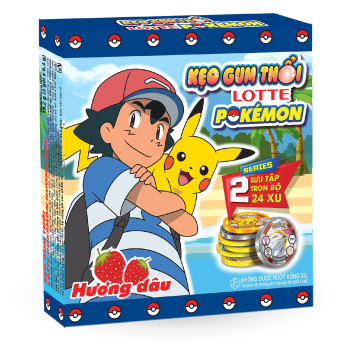 February
LOTTE Pokémon Gum series 2
launched
2017
January
LOTTE Pokémon Gum series 1
launched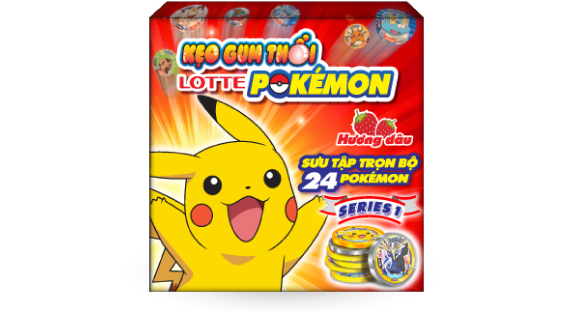 © 1997 Nintendo, Creatures, GAME FREAK, TV Tokyo, ShoPro, JR Kikaku. © Pokémon.
TM and ® are trademarks of Nintendo.
Licensed by Go Go Entertainment.